CRM Mitchell1
2021-06-01T22:01:25+00:00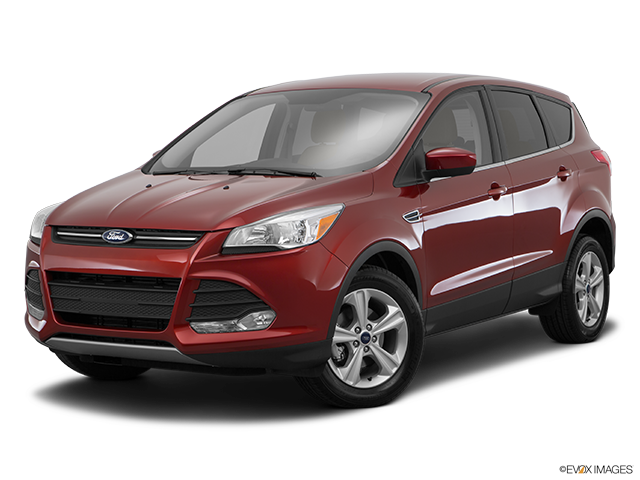 Services Performed
Road test the vehicle if running to confirm the customers complaint. Install data scanner and engine analyzer. Run full diagnostic tests on the fuel, ignition, and computer control systems. The engine spins very fast indicating there is no compression being produced. Perform all necessary pin point tests checking the wiring, grounds, relays, and related circuit components to isolate the problem to a valve timing issue, most likely a timing chain component problem. The camshafts are not rotating which means a major mechanical problem has occurred and with this being an interference style engine, it is recommended that the engine be replaced due to the extent of repairing the existing assembly.
Drain engine coolant and flush system in both directions with water to remove sediment. Hook flush equipment to the vehicles cooling system and forward and reverse flush radiator, heater core, heater control valve, and engine block. Remove the vehicles overflow container and wash out debris. Reinstall overflow and top off to capacity. Run engine on the flush equipment until the engine coolant is clean and the acidity is at an acceptable level. Top off cooling system to capacity with specified amount and type of new engine coolant. Run engine to circulate coolant and check freeze point and acidity to insure a proper mixture is in the system. Run engine to operating temperature and purge air from system. Check to verify that the electric cooling fans are operating within their specified temperature range. Check system for leaks and road test. NOTE: If the system develops an air pocket, the coolant level may decrease slightly. If this occurs, the customer should return to have the system topped off.
Install refrigerant recycling equipment on the system and remove any remaining system pressure and oil. Clean all exterior connections requiring servicing to remove debris. Vacuum system for 30 minutes to remove any moisture. Fill system to capacity with new esther oil, dye, and refrigerant. Clean condenser fins and inlet and outlet air passages. Run engine to operating temperature and monitor system pressures. Check the operation of the condenser fan, blend door, and check and verify vent temperatures. Check for leaks using dye detection light and insure that all system components are dry. No leaks are present at this time. If the system performance decreases, the customer should return for additional leak testing.
(See cooling system and air conditioning services) Remove all necessary brackets, vacuum lines, wiring harnesses, air conditioning compressor, alternator, power steering components, starter, water pump, and hardware to gain access to the engine assembly. Drain all fluids from the existing engine assembly. Remove the radiator and hood assemblies to gain clearance for the engine removal. Remove the engine mount hardware and support the transmission and remove the bell housing hardware. Remove the engine assembly from the vehicle and remove the accessories and all brackets from existing engine. Install the replacement engine into the vehicle onto the existing engine […]

2016 Ford Escape
CRM Mitchell1
2021-06-01T22:01:25+00:00
CRM Mitchell1
2021-03-31T22:01:55+00:00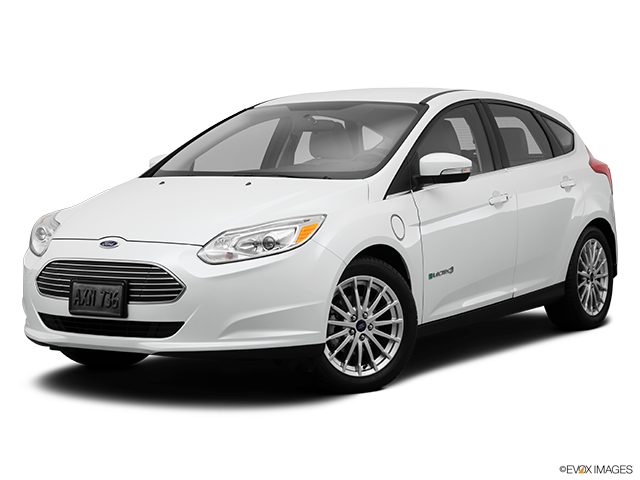 Services Performed
Road test the vehicle to verify any alignment concerns. Check and or set all tire pressures. Install targets on the vehicles wheels, and take initial alignment measurements. Adjust the factory toe angle to specification, and verify that the other alignment angles on both the front and rear axles are within specifications. Note: Shims, Eccentrics and labor for fixed alignment angles in both the front and the rear are not included.
Al S. gave our service a 5 star review on 3/30/2021
2014 Ford Focus
CRM Mitchell1
2021-03-31T22:01:55+00:00
CRM Mitchell1
2021-01-08T23:02:00+00:00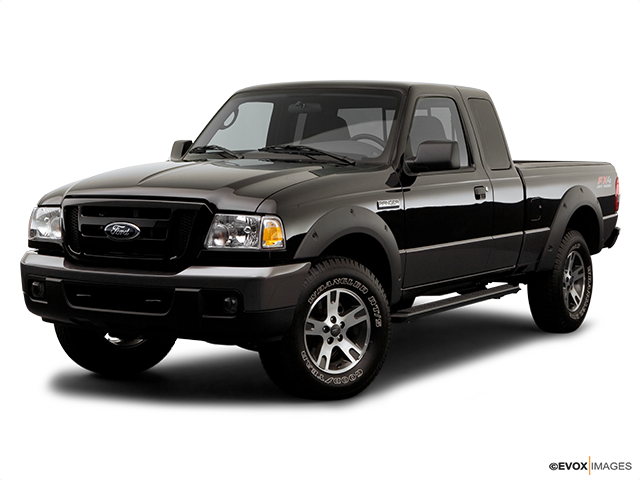 Services Performed
Remove plugs from the differential housing and vacuum fluid from the carrier housing. Flush the housing to remove debris and dry all internal components. Install an endoscope and check all internal components for excessive wear. Found that the inner pinion bearing was faulty and the source of the noise. It is recommended that the carrier bearing and also pinion bearings ne replaced. Remove drive shaft, yoke, and support bracket to access the pinion seal. Remove the old seal assembly and deflector, Clean the yoke and housing bore and polish the sealing surface of the yoke. Replace all of the carrier bearing and both pinion bearings and set the proper preload on all replaced components. Install the new seal, lubricate the seal lip and reassemble the yoke assembly. Adjust the pinion turning torque and reassemble the carrier components. Add fluid to capacity and additive if necessary. Road test vehicle and recheck fluid levels and check for leaks.
Donald H. gave our service a 5 star review on 1/7/2021
2006 Ford Ranger
CRM Mitchell1
2021-01-08T23:02:00+00:00
CRM Mitchell1
2021-01-01T23:01:42+00:00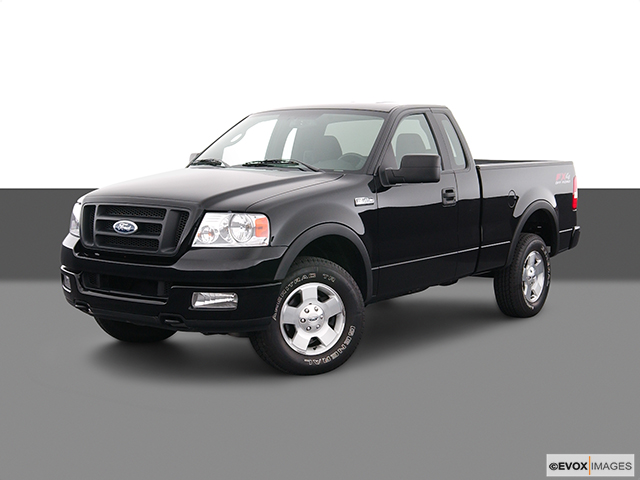 Services Performed
Check the Condition Of the Engine Mounts
Check the vehicles under hood fluid levels and remove the oil fill cap and breather assemblies (where applicable) Remove the vehicles engine oil drain plug, and drain the contents of the engines oil pan or sump. Remove the filter assembly and clean the sealing surfaces of the housing for reinstallation. On cartridge equipped vehicles, replace the housing O rings and clean the debris from the housing and relief valves. Lubricate the O rings on the housing and or the filter assembly and replace the filter or element. Clean and inspect the oil drain plug gasket, and check the threads in the engines oil pan. Torque the plug to the manufacturers specification using a new gasket where required. Clean the grease zerks to remove debris, and lubricate all accessible fittings on the vehicles steering, suspension, driveline and chassis components. Check and or set the tire pressures and relearn the TPMS system where required. Fill the engine with the manufacturers specified type, grade, and viscosity engine oil and verify level after purging the new filter. Check and or top off all low fluid levels and reset the maintenance reminder system where applicable. Note. Some vehicles maintenance reminders do not take on initial reset. If your maintenance light happens to come on following an oil service, please give us a call so we can correct it.
Install data scanner and engine analyzer. Run tests on the fuel, ignition, and computer control systems. Retrieve fault codes from the processors memory. Codes exist in the system for (P0171) system lean bank #1 (P0303) misfire on cylinder #3, (P0316) misfire detected, and (P0357) ignition coil primary circuit fault. Perform all necessary pin point tests checking the wiring, grounds, relays, and related circuit components to isolate the problem to a faulty ignition coil assembly. It is recommended that the ignition coil be replaced along with electrical connector to repair the issue.
Remove all components necessary in order to gain access to the engine mounts. Remove all attaching hardware for the mounts and raise the engine slightly in order to remove the engine mounts. Remove the mount from the vehicle and install the new mounts into position and tighten all hardware to specification. Lower the engine back into position and center the driveline. Install all previously removed components back to original configuration and road test the vehicle. NOTE: The starter had to be removed to be able to remove the engine mount and one of the terminal posts broke off during the removal process due to age/deterioration and will need to be replaced due to the damage.
Remove front steering and suspension components and spindles. Remove retaining rings or clips and remove ball joint assemblies from the control arm. Clean the control arm bore and press in new lower joint. Lubricate all steering and suspension components and check the preload of the spindle. Replace steering and braking system […]

2004 Ford Pickup
CRM Mitchell1
2021-01-01T23:01:42+00:00
CRM Mitchell1
2020-09-23T22:00:55+00:00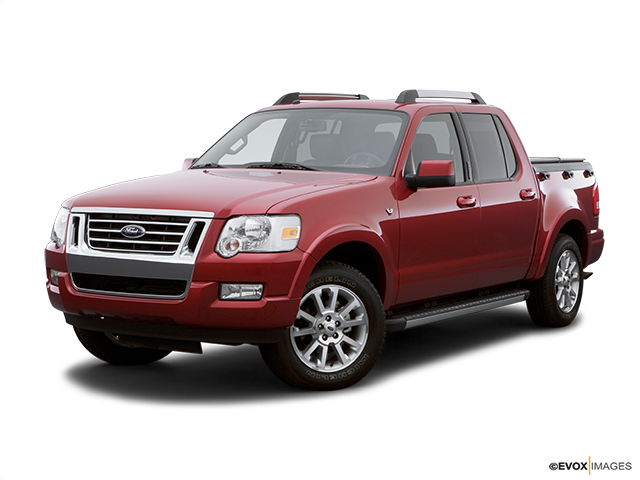 Services Performed
Check brake systems hydraulic system components for leaks. Found that the supply line section was deteriorated causing the pressure loss. Remove all damaged line sections and reshape replacement lines to fit. Install new lines, clips, brackets, and unions to replace bad sections. Perform full brake system fluid flush to remove contaminants and air from the system. Adjust rear brakes and parking brake assemblies if applicable and top off reservoir with new fluid. Perform pressure test to check system for leaks and road test for proper operation.
Check the vehicles under hood fluid levels and remove the oil fill cap and breather assemblies (where applicable) Remove the vehicles engine oil drain plug, and drain the contents of the engines oil pan or sump. Remove the filter assembly and clean the sealing surfaces of the housing for reinstallation. On cartridge equipped vehicles, replace the housing O rings and clean the debris from the housing and relief valves. Lubricate the O rings on the housing and or the filter assembly and replace the filter or element. Clean and inspect the oil drain plug gasket, and check the threads in the engines oil pan. Torque the plug to the manufacturers specification using a new gasket where required. Clean the grease zerks to remove debris, and lubricate all accessible fittings on the vehicles steering, suspension, driveline and chassis components. Check and or set the tire pressures and relearn the TPMS system where required. Fill the engine with the manufacturers specified type, grade, and viscosity engine oil and verify level after purging the new filter. Check and or top off all low fluid levels and reset the maintenance reminder system where applicable. Note. Some vehicles maintenance reminders do not take on initial reset. If your maintenance light happens to come on following an oil service, please give us a call so we can correct it.
PA State Inspection
Ralph B. gave our service a 5 star review on 9/22/2020
2007 Ford Explorer Sport Trac
CRM Mitchell1
2020-09-23T22:00:55+00:00